Read about roomtery's Story, Mission and Values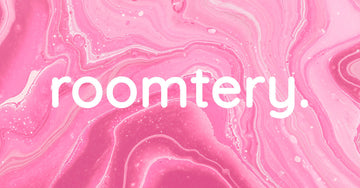 It always starts with passion
Welcome to roomtery, your go-to brand for aesthetic room decor! Here we believe that creating a beautiful and cozy living space should be available to everyone. We are a small team of passionate individuals who are dedicated to helping you easily create a space that reflects your unique style and personality. Our mission is to provide high-quality and affordable room decor that transforms any room into a place you'd love to spend time in.
Story behind
The story of roomtery began with a deep desire to offer something special to our customers - a way to express themselves through their living spaces. We believe that much like the outfits, our rooms are a reflection of who we are, and one day we realized that there wasn't a single place where you could shop decor items that were easily matched to a certain aesthetic or mood.
What we value
At roomtery, we value creativity, authenticity, and sustainability. We are always searching for new and innovative ways to offer unique products and first-rate shopping experience, while also being mindful of our impact on the planet. We believe that by making conscious choices about the materials we use and the way we do business, we can make a positive impact on the world around us.
Always by your side
We are here to support you every step of the way, as you explore your unique style and create a space that is a reflection of your soul. Please don't hesitate to contact us any time!